The latest controversial photo in Korea has 18 modern dance students at Chonbuk National University in Jeonju, North Jeolla Province, take a "topless" photograph to commemorate their graduation.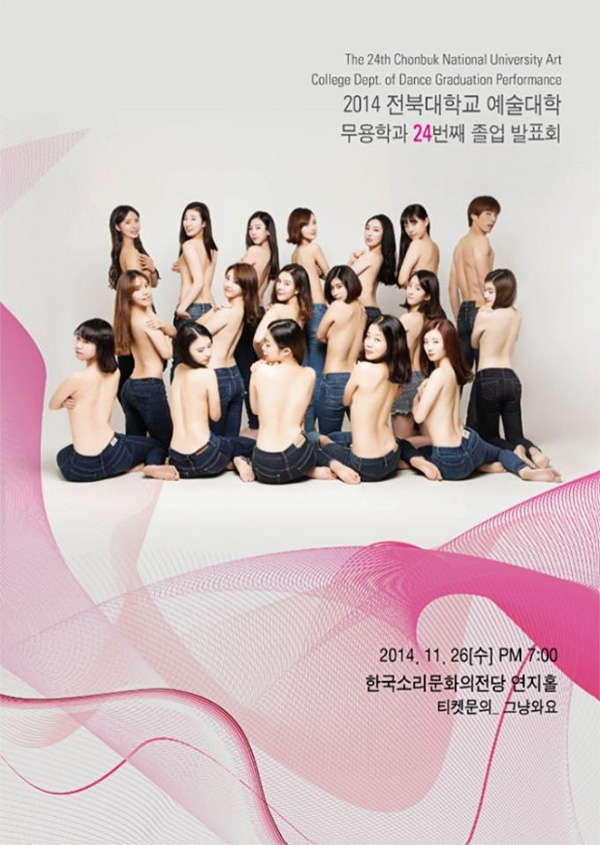 (Image from ohfun.net)
So, what's up with that one guy in the right corner?  What's his story?
Meanwhile, in 'Murica:
(Image from NY Daily News)
What is it?  Oh, just attention whore celebrity Kim Kardashian and her technologically enhanced butt out there to "break the internet."
Is it sexy, funny, over-the-top?  Regardless, the internetz, armed with an iconic image, is rather creative at making hilarious fun out of it.